HAPPY NEW YEAR FROM MARLOW YACHTS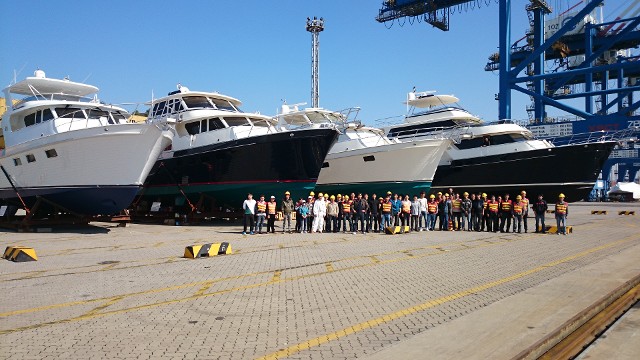 These workers have just made final preparations for these four new yachts to be shipped from Xiamen, China to Port Everglades, Florida. See the innovations on our new yachts at the Marlow Yachts in-water display at the Miami International Boat Show in February 2015. We will be debuting our first Marlow Explorer 49 (on the left), the new ME 58, and the new ME 80 on the far right, featuring both a Command Bridge and a fly bridge! Also seen here is the new ME 62, second from the right.
Call or e-mail Marlow Marine Sales to make your reservation to see these new yachts and our ever-popular ME 66.
The Miami International Boat Show is February 12-16, 2015 and Marlow Yachts will be on the north floating docks at the Sea Isle Marina on Biscayne Bay.